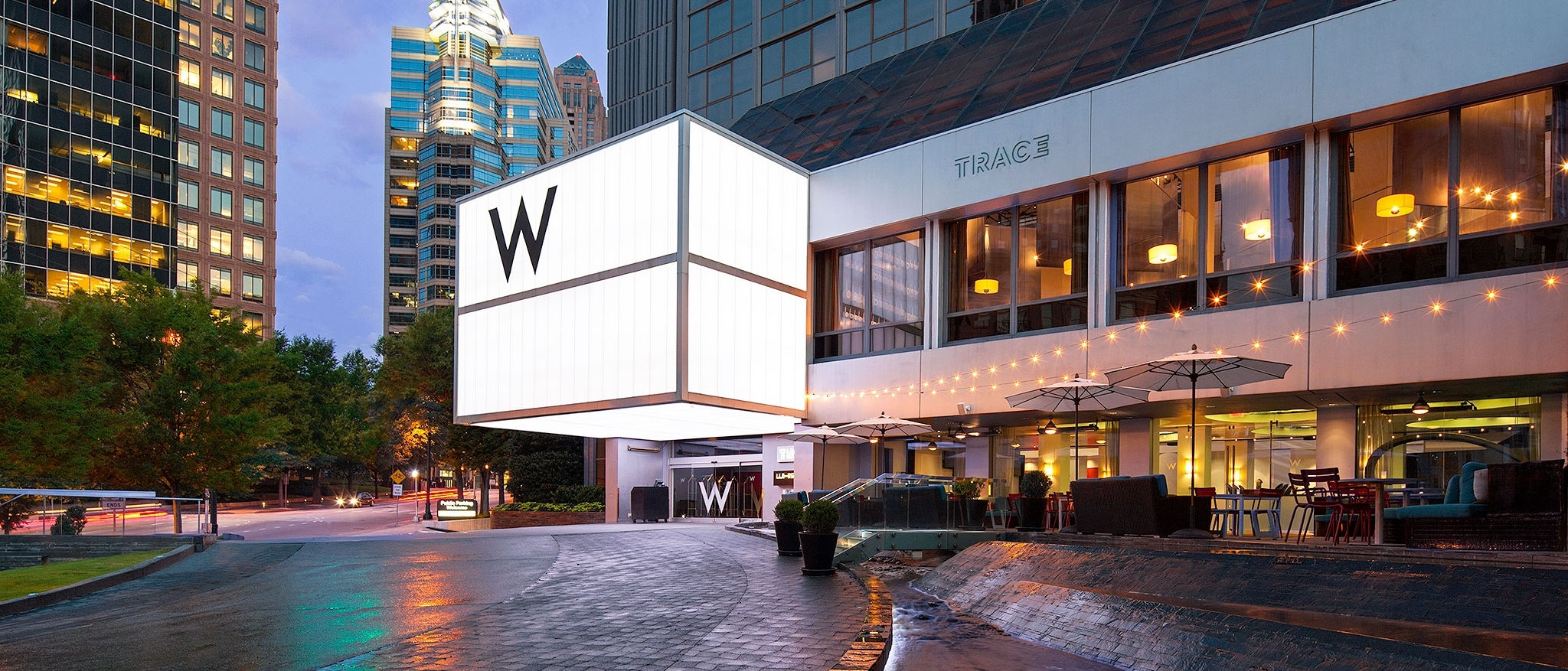 Right here in our 30,000 square feet of event space and studios, the W Atlanta - Midtown features fully adaptable conference equipment that turn business pow-wows into exhilarating oh-wows, and the largest ballroom in the area. Creative in approach and innovative in design, we'll engage and energize attendees and participants of all meetings, soirees and fetes.

Our unique Sensory Set UpTM gets ideas flowing with mood music, signature scents and more. Get out of that mid-day rut to uncover hidden talents and learn new skills with the Wish WorkshopTM, where you can do anything from learning how to be a chef to yoga positions. And if work isn't working for you, take a break with RecessTM, where you'll delight in a menu of activities that's fun and beneficial for everyone. Additionally, all rooms are fully wired with the latest technology for the ultimate in technological bells and whistles, telecommunications wizardry and audio-visual spectacles.Looking for something special?
Looking for something special? Try our meeting and events special offers.
High Definition Event Video Conferencing Available
Floor Plans

Click here to view our banquet and catering menus.
OUR FEATURES
Recess
What time is RecessTM? Take a break from business and motivate minds with any of our Recess options. Our meeting specialists will help create unique, inspiring and downright fun experiences that will transform your meeting into a virtual playground.
What Cool Stuff
Let our wired wizardry work your magic. The technology is virtually limitless. Plasma screens, High Speed Internet Access, WiFi and state-of-the-art A/V equipment put you within a millisecond of the world you're influencing.
Sensory® Set Up
Bored in the boardroom? Make your meeting memorable with our unique Sensory Set UpTM. More >